Introducing Our Acrylic LED Sign Board BD: A Radiant Presentation of Your Message
Make your message shine brilliantly with our Acrylic LED Sign Board BD, a versatile and customizable LED Display Board designed to captivate your audience. Whether you're enhancing your business presence, guiding visitors, or adding a touch of modern elegance to your space, this sign board is the perfect choice.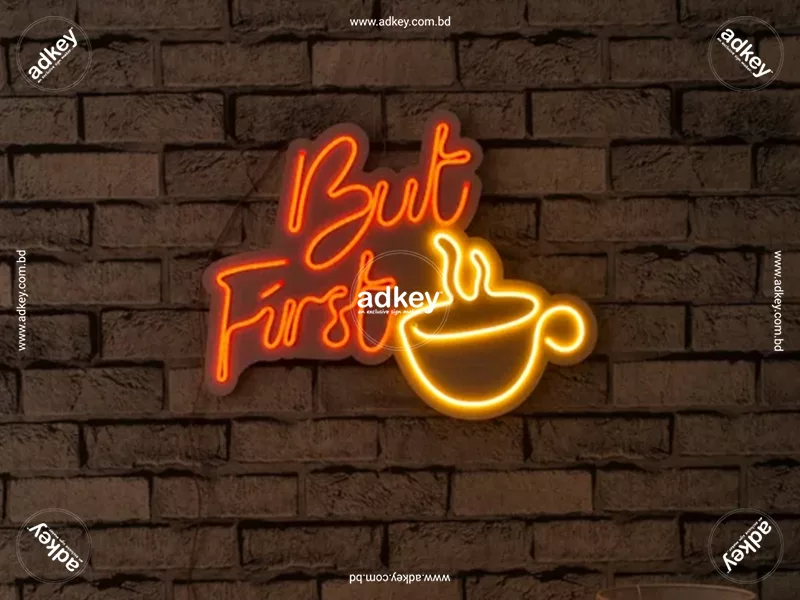 Acrylic LED Sign Board | LED Display Board BD
Modern Elegance: Our Acrylic LED Sign Board BD combines a contemporary design with advanced LED technology to deliver a stunning, sleek appearance. It's a perfect fit for businesses, offices, and various other settings, where style and professionalism are paramount.
Vibrant Illumination: With state-of-the-art LED technology, this sign board ensures your message stands out with brilliant, captivating illumination. Your branding or information will be seen and remembered, day or night.
Customizable Excellence: Tailor your sign board to meet your specific needs. Choose from various sizes, fonts, and designs to ensure your message is conveye precisely as you envision it. Personalize your brand or space with a unique and eye-catching design.
Durability Assured: Crafted from high-quality material, our sign board is buil to withstan the test of time. It's designe to maintain its pristine condition, even when exposed to the elements, making it suitable for indoor and outdoor use.
Energy Efficiency: Our Acrylic LED Sign Board BD is designe with energy efficiency in mind, consuming minimal power while providing maximum illumination. This not only saves on operational costs but also leaves a lasting impression on your audience.
Simple Installation: Setting up your sign board is a straightforward process, with easy mounting options and all the necessary hardware included. Whether you're hanging it on a wall or placing it on a stand, installation is hassle-free.
Versatile Applications: Ideal for businesses, offices, retail spaces, and more. Use it for branding, promotions, wayfinding, or to add a touch of sophistication to your environment.
Low Maintenance: The long-lasting LED lights require minimal upkeep, ensuring your sign continues to shine brightly with minimal effort on your part.
Acrylic LED Sign Board:
Make a statement that exudes modernity and functionality with our Acrylic LED Sign Board BD. It's more than just signage; it's a work of art that adds elegance and character to any space.
Invest in a sign board that ensures your message is presente in the best light possible. Order your Acrylic LED Signs Board BD today and illuminate your brand or message with style. Your message deserves to shine brilliantly, and this sign board makes sure it does.
Our Services:
Sign board letter | Board letter material | Letter material acrylic | An excellent quality | Excellent quality collection | Various advertising agencies | Developed using high | Using high grade | High grade raw | Grade raw materials | Raw materials sturdy | Materials sturdy construction | Sturdy construction durable | Construction durable finish | Durable finish standards | Finish standards light | Standards light weight |Signboard Making Company | Inkjet Vinyl Garment | Vinyl Garment Clothing | Garment Clothing Sticker | Clothing Sticker Making | Profile Signboard Making | Garment stickers | Professional wall Painting |