LED signs are also durable and long-lasting. Unlike traditional signage, which may fade or break over time, LED signs can withstand prolonged exposure to the elements and are resistant to damage. This means that you won't have to replace your signs as often, which can save you money in the long run.
There are many different types of LED signs available for businesses in Dhaka, Bangladesh in 2023. You can choose from outdoor signs, indoor signs, scrolling signs, and more. LED signs are also highly customizable, making it easy to create the perfect sign for your business.
What are LED signs?
LED signs are digital displays that use Light light-emitting diodes (LED) to create images, videos, and signs that are both vivid and dynamic. The technology behind LED signs is relatively new compared to traditional signage methods such as neon signs or painted signs. However, LED signs have quickly become the preferred choice for many businesses due to their brightness, energy efficiency, and customizability.
Benefits of LED Signs:
Customizability
The brightness and contrast of LED signs enable businesses to create visually engaging marketing messages that are both eye-catching and informative. LED signs can be programmed with almost any type of text, images, or animation, and the content can be changed from anywhere with a computer or mobile device.
Cost-effectiveness
One of the most significant benefits of LED signs is their cost-effectiveness compared to traditional signage methods. While they may be more expensive upfront, LED signs require less maintenance, consume less energy, and last longer than traditional signage methods. This results in cost savings in the long run.
Energy efficiency
LED signs consume significantly less energy than traditional signage methods, resulting in reduced energy costs. Also, since they produce less heat, they reduce the load on air conditioning systems, leading to further cost savings.
Durability
LED signs are highly durable and can withstand harsh weather conditions, including rain, snow, and extreme temperatures. Their resistance to external factors makes them an excellent choice for outdoor advertising.
Types of LED Signs:
1. Indoor LED signs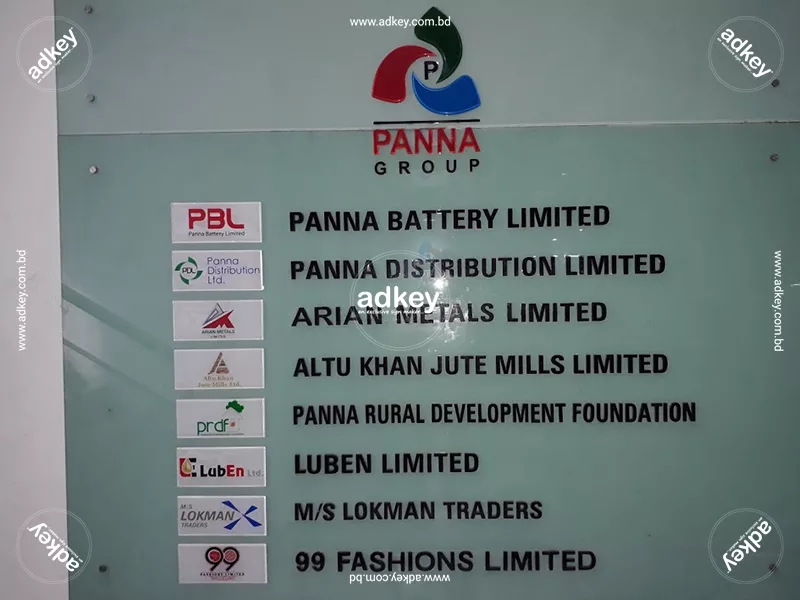 Indoor LED signs are used in retail stores, malls or airports, among other locations. They are designed to be seen from short distances and are typically smaller than outdoor LED signs.
2. Outdoor LED signs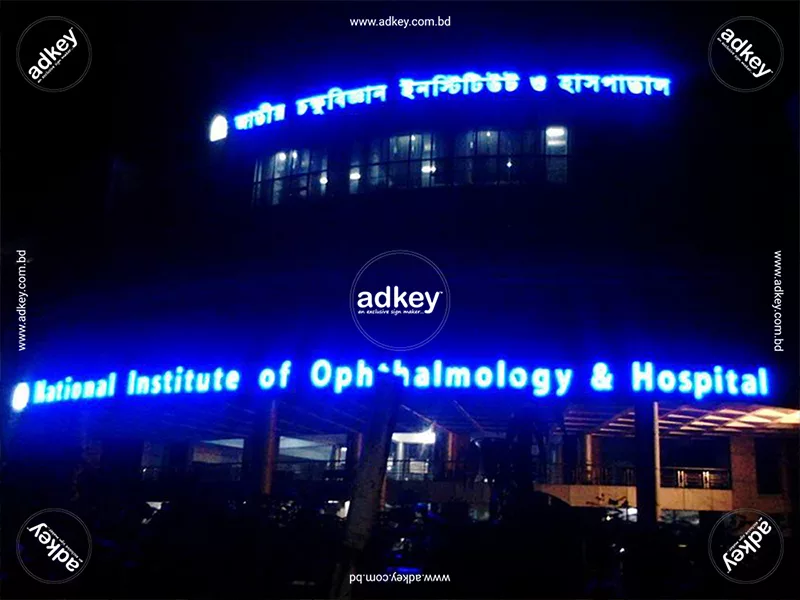 Outdoor LED signs are designed for high visibility and are usually used for advertising, roadside messaging, and informing the public. They can be seen from far distances and are capable of displaying high-quality content.
3. LED billboards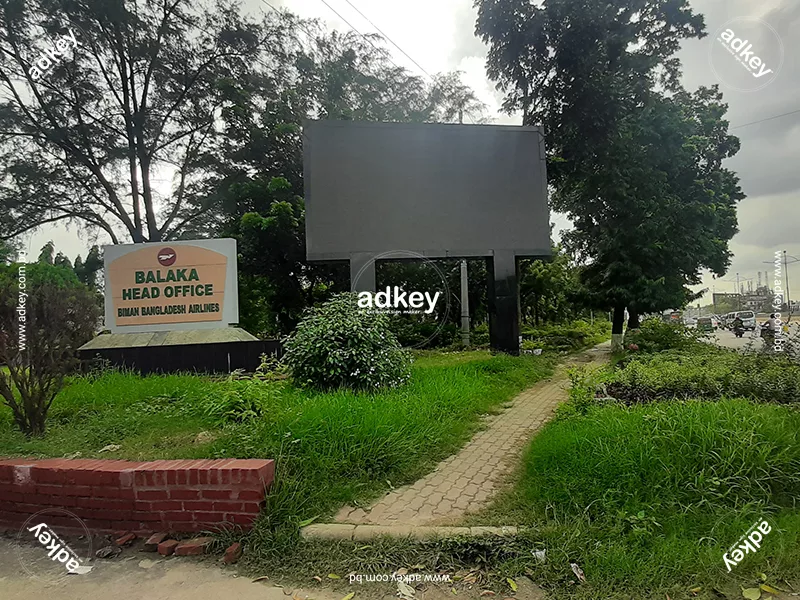 LED billboards are larger than traditional billboards and are capable of displaying high-quality content. Their high visibility makes them a compelling tool for marketing and advertising campaigns.
4. LED message boards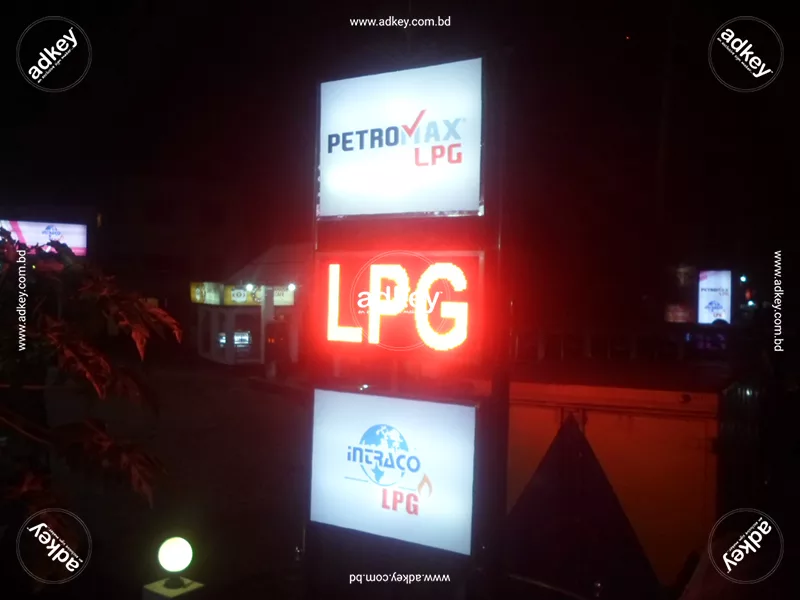 Electronic message boards are typically used by businesses, schools, and municipal authorities to convey information and updates. They are programmable and can be changed quickly.
Top LED Sign Manufacturers:
Daktronics
Daktronics is a well-established company that has been in the LED sign industry for over 50 years. They offer a range of digital products and services to suit all needs.
Barco
Barco specializes in LED displays and offers solutions for indoor and outdoor applications. They are known for creating high-quality displays that can withstand the elements.
Watchfire
Watchfire offers a range of LED products, including billboards, church signs, and digital signage. They have a robust design team that works with clients to develop custom solutions based on their needs.
Factors to consider when purchasing an LED sign:
Location
The location where the LED sign will be installed is crucial as it will impact the size of the sign you can purchase. If you plan to install the sign indoors, you will need to know the space dimensions to determine the size of the sign.
Visibility
The distance from which the sign will be seen is another critical factor to consider. If you plan to install the sign outside, you will need to ensure that it is visible from far distances.
Content
The type of content you want to display on the sign will impact the resolution you need. If you plan to display high-quality images or videos, you will need a higher-resolution display.
LED signs offer an effective, cost-effective, and versatile way to communicate with your customers. Whether you are looking to increase awareness, display eye-catching advertising, or provide customers with important information, LED signs are an excellent choice. As long as you consider the factors above when making your purchase, you are sure to find the perfect LED sign for your needs.
Terms and Conditions:
Along with two Years Service with Materials Warranty.
Contact us for more information:
Phone: 01787 – 664 525, 01787 – 664 523
Visit our Site://adkey.com.bd/
E-mail: adkeylimited@gmail.com
Corporate Office:
House: 395/2k, Mazar Road, Section: 01, Mirpur, Dhaka-1216, Bangladesh. 1216
To Visit Our Page:
Website: https://adkey.com.bd/
About Page: https://adkey.com.bd/about-us-3/
Portfolio Page: https://adkey.com.bd/portfolio/
Contact Page: https://adkey.com.bd/contact-us/
Facebook Page: https://www.facebook.com/adkeyLimited
Instagram: https://www.instagram.com/adkeylimited/
Twitter: https://twitter.com/adkeyLimited_bd
Tumblr: https://www.tumblr.com/adkeylimited
Medium: https://medium.com/@adkeylimited
Pinterest: https://www.pinterest.com/adkeyLimited/
Bikri Sohoj: https://www.bikrisohoj.com/dashboard
ClickBD:https://www.clickbd.com/.
#led_sign_bd #neon_sign_bd #nameplate_bd #led_sign_board #neon_sign_board #led_display_board #aluminum_profile_box #led_light #neon_light #shop_sign_board #lighting_sign_board #shop_sign_bd #billboard_bd #acrylic_sign_board_price_in_bangladesh #profile_box_bd #backlit_sign_board_bd #bell_sign_bd #dhaka_sign_bd #sign_makers_bd #ss_sign_board_bd #moving_display_bd
#aluminum_profile_box_bd #ss_top_letter
#led_sign_board_price_in_bangladesh #neon_sign_board_price_in_bangladesh #digital_sign_board_price_in_bangladesh #name_plate_design_for_home
#nameplate_price_in_bangladesh
#neon_signage #led_signage