Aluminium profile box sign bd led Chint Electric
Aluminum Profile Box Signs BD is the best led profile box sign maker in Dhaka.AS a result we made best led profile box sign profile box signage near me .Moreover profile box signage for shop profile box signage for restaurant customized profile box signage. So that LED SIGN BD  is a best sign maker in Dhaka city . So that we give all signage service all over Bangladesh.
Aluminium profile box sign Materials Details: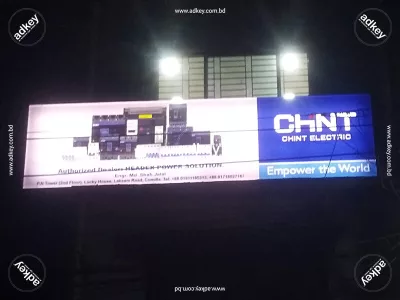 Aluminum Profile Box Signs Our Clients
In fact We've been helping businesses like Bashundhara group, Jamuna group, Labi Hospital, Akter properties ltd,KSRM Group, Panna Group, Rancon Developments ltd, Delta Hospital, Brac Bank, State University and moreover company. So that they achieve remarkable brand visibility and recognition. So that we are best Neon sign price in Bangladesh and neon flexible strip light price in Bangladesh neon sign company .Led sign bd sign board price in Bangladesh also led sign board price in Bangladesh neon light daraz.
Why Choose Us?
 Custom Creations: We understand that every signage is unique & important. So that Our team crafts tailor-made signage that captures the essence of your brand and menu.
 Eye-Catching Designs: As a result Our designs not only stand out but also entice hungry patrons. As a result it  turning passersby into eager customers.
 Quality Materials: So that we Using top-notch materials like acrylic, metal, and LED lighting. Besides we ensure your signage is built to last. So that it looks nice attraction.
🌐 Aluminum Profile Box Signs Join Our Satisfied Customers:
Join the ranks of businesses as a result across Bangladesh who have transformed their storefronts with our signage solutions. As a result See the difference Adkey Limited can make for your brand.
Ready to Make a Statement? With this purpose Contact us today for a free consultation. As a result so that let adkey Limited illuminate your business's success.
Terms and Conditions:
Along with two Years Service with Materials Warranty.
Contact us for more information:
Phone: 01787 – 664 525, 01787 – 664 523
Visit our Site://adkey.com.bd/
E-mail: adkeylimited@gmail.com
Corporate Office:
House: 395/2k, Mazar Road, Section: 01, Mirpur, Dhaka-1216, Bangladesh. 1216
To Visit Our Page:
Website: https://adkey.com.bd/
About Page: https://adkey.com.bd/about-us-3/
Portfolio Page: https://adkey.com.bd/portfolio/
Contact Page: https://adkey.com.bd/contact-us/
Facebook Page: https://www.facebook.com/adkeyLimited
Instagram: https://www.instagram.com/adkeylimited/
Twitter: https://twitter.com/adkeyLimited_bd
Tumblr: https://www.tumblr.com/adkeylimited
Medium: https://medium.com/@adkeylimited
Pinterest: https://www.pinterest.com/adkeyLimited/
Bikri Sohoj: https://www.bikrisohoj.com/dashboard
ClickBD:https://www.clickbd.com/.
#led_sign_bd #neon_sign_bd #nameplate_bd #led_sign_board #neon_sign_board #led_display_board #aluminum_profile_box #led_light #neon_light #shop_sign_board #lighting_sign_board #shop_sign_bd #billboard_bd #acrylic_sign_board_price_in_bangladesh #profile_box_bd #backlit_sign_board_bd #bell_sign_bd #dhaka_sign_bd #sign_makers_bd #ss_sign_board_bd #moving_display_bd
#aluminum_profile_box_bd #ss_top_letter
#led_sign_board_price_in_bangladesh #neon_sign_board_price_in_bangladesh #digital_sign_board_price_in_bangladesh #name_plate_design_for_home
#nameplate_price_in_bangladesh
#neon_signage #led_signage