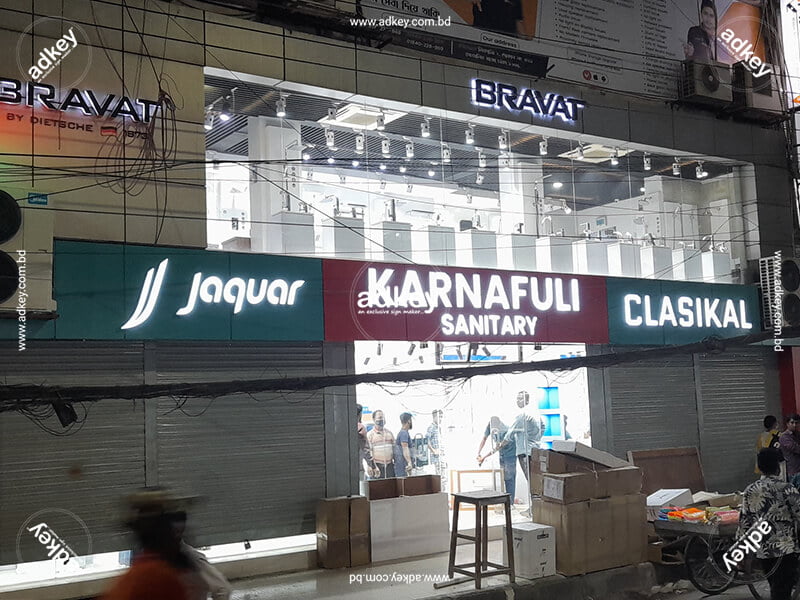 Discover the Exquisite LED Letter Sign by Karnafuli Sanitary
The LED letter sign by Karnafuli Sanitary is a testament to the brand's commitment to elegance and style. Meticulously designed by skilled artisans, the sign showcases a harmonious fusion of form and functionality. Each letter is crafted with precision, ensuring a sleek and polished appearance that exudes sophistication. The meticulous attention to detail in the construction of the sign elevates it to a work of art that seamlessly integrates into any environment.
Durability and Energy Efficiency
Karnafuli Sanitary's LED letter sign is built to last. Constructed with premium materials, the sign is engineered to withstand various weather conditions, ensuring its longevity and resilience. The integration of energy-efficient LED technology not only contributes to the sign's longevity but also minimizes energy consumption. By utilizing LEDs, Karnafuli Sanitary not only saves on electricity costs but also promotes environmental sustainability through reduced carbon emissions.
The LED letter sign by Karnafuli Sanitary offers flexibility in terms of placement and size. Whether mounted on a wall, displayed on a storefront, or showcased at a trade show, the sign effortlessly adapts to different environments. Its modular design allows for scalability, enabling the creation of both small and large-scale installations, ensuring that it fits perfectly within any space or branding requirement.
Driving Brand Recognition
Karnafuli Sanitary's LED letter sign serves as a powerful branding tool, leaving a lasting impression on customers. The sign's eye-catching illumination and impeccable craftsmanship grab attention and help distinguish the brand from its competitors. By prominently displaying the company name or logo in vibrant LED lighting, the sign reinforces brand recognition and serves as a beacon for customers seeking quality and innovation in sanitaryware.