Vibrant and Customizable Lighting Effects
With the Pinwheel LED Letter Sign, you have the power to control the ambiance and create a visual experience that aligns with your brand's personality. The sign offers a wide range of vibrant lighting effects, allowing you to choose from an array of colors, animations, and transitions. From subtle and sophisticated to bold and dynamic, the customizable lighting effects ensure your brand message is conveyed with impact and style.
The Pinwheel LED Letter Sign is not only visually stunning but also environmentally friendly. Equipped with energy-efficient LED technology, the sign consumes minimal power while delivering maximum impact. LEDs are known for their long lifespan, reducing maintenance costs and providing years of reliable service. By choosing the Pinwheel LED Letter Sign, you contribute to sustainability efforts while enjoying cost savings in the long run.
The Pinwheel LED Letter Sign is a remarkable addition to any branding strategy, infusing your brand with radiance and making it unforgettable. With its dazzling design, customizable lighting effects, and easy installation, this sign ensures your brand captures attention, reinforces recognition, and stands out from competitors. Embrace the power of visual impact and let the Pinwheel LED Letter Sign illuminate your brand's success.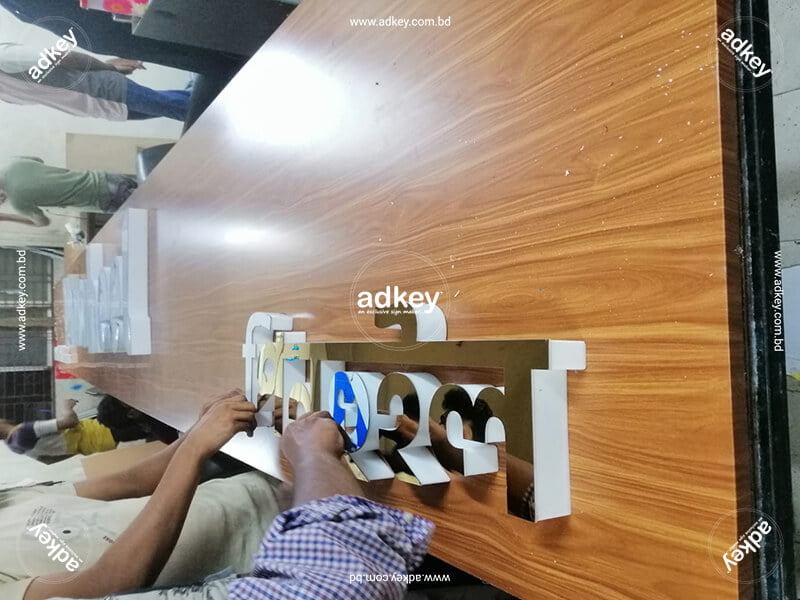 Versatility and Easy Installation
The Pinwheel LED Letter Sign offers versatility in its placement and installation. It can be easily mounted on walls, displayed in storefront windows, or integrated into various indoor and outdoor settings. The sign's modular design allows for flexibility in size, making it suitable for both small and large-scale installations. Its lightweight construction and user-friendly installation process ensure a hassle-free setup, saving you time and effort.
Enhanced Brand Recognition
The Pinwheel LED Letter Sign serves as a powerful tool for brand recognition. By prominently displaying your company name or logo in brilliant LED lighting, the sign becomes a focal point that instantly captures attention. The striking design and vibrant illumination of the sign reinforce your brand identity, leaving a memorable impression on customers and enhancing brand recall long after they've seen it.